Hello, and thank you for choosing Top Gun Pressure Washing Services. My name is Nick Brooks, I am the owner and founder of Top Gun. Including me, every employee here at Top Gun understands the importance of how much damage pressure washing can do, so we are 100% transparent with the community regarding the industry standard of cleaning.
It is our responsibility to take care of our customers and the counties we serve, which is why we only use 100% biodegradable solutions to break down stubborn dirt, algae, and other filth, then wash away to reveal a clean and attractive surface.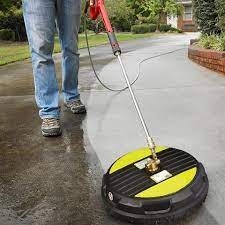 Our Mission:
To provide the best experience to our customers while delivering the highest quality service through modern technology, fast communication, and the smiling faces that will greet you.
Thank you for your support! We hope to be able serve you well and continue to improve over years to come.