The exterior of your property is the first chance to make a good impression on potential customers, therefore, it's important to keep your business front immaculate.
Remember, you only get one chance at a first impression!
You can greatly improve the look of your property by having Top Gun Pressure washing provide you with high quality concrete cleaning services.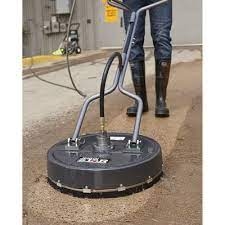 Types of Concrete Cleaning:
• Parking Garage Cleaning
• Exterior Surface Cleaning
• Concrete Cleaning (Entrances and Sidewalks)
• Tennis Court Cleaning
• Oil Stain Removal
• Gum Removal
• Graffiti Removal