Having a clean, shining home is one of the many ways to make your clients, vendors, and community know you take your business serious and want to put our best business forward. That's why in Maryland, Top Gun provides a wide range of services to help when dirt, grime, and any other debris get on your property. We provide a clean that will increase your curb appeal. When people drive by, your business will be noticed – first impressions are key!

When it comes to unsightly stains and dirt, it can be a very daunting task to handle on your own. That is why Top Gun experts are trained in how to address a variety of surfaces to save you time and possibly money.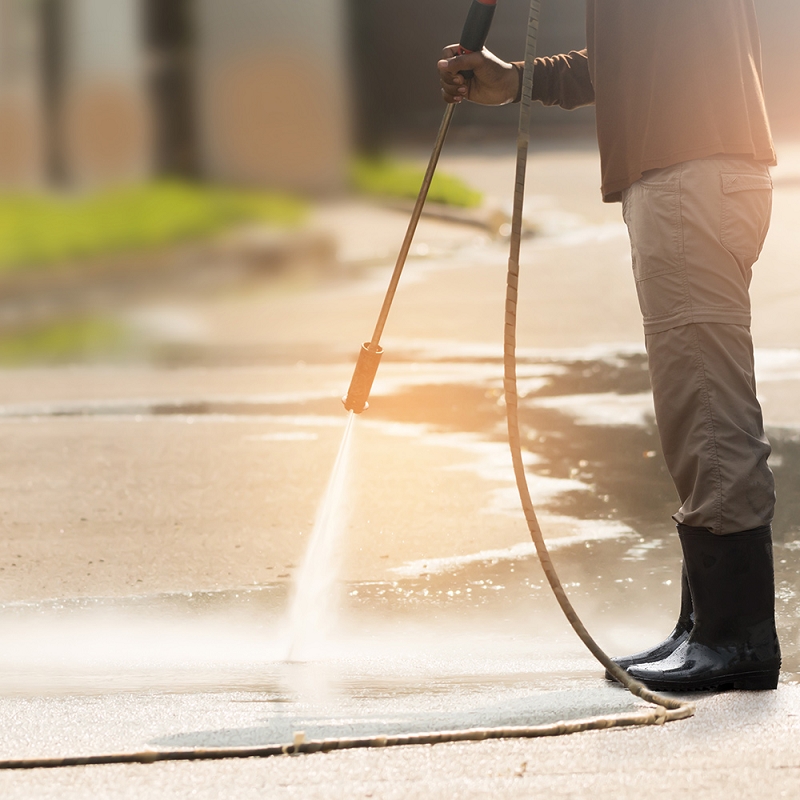 Using the wrong pressure or solutions on a surface can cause irreversible damage costing you even more than before. Some of our specialty services include driveways, parking lots, and even tennis court cleaning! By cleaning these surfaces often and with one of Maryland's highly skilled and trained companies, not only are the stains going to fade away, but you are protecting your investment in your structures. We are also able to identify potential problems to the outer framing structures and make you aware of them – keeping you in the know.
Even cleaning parking lots and sidewalks are services we offer. No matter how hard you try to maintain the parking lot, cars and people leave behind a variety of things from gum to oil stains. At Top Gun we offer gum removal, rust removal, oil stain removal, and graffiti removal. Yes, even spray paint can be removed. Rust can be extremely difficult to remove on your own – why not trust the professionals!? Staying ahead of the blemishes on your property will help in the long run and keep the integrity of your property intact. When the unsightly happens, we are there for your business!
On top of these services, we provide stellar window cleaning too! No job is too small or large for the trained professionals at Top Gun. From concrete cleaning and parking garage cleaning to oil stain and rust removal. You don't have to settle with these unpleasant stains, we have the methods and the team to tackle it all!
Overall, having a clean store, building, or venue is going to give off the right idea about your business. We can handle many gross messes like oil stains, gum, dirt, grime, and even spray paint. Our professionals are highly trained and insured so you know the job will get done right the first time. You have many options when it comes to pressure washing, and we strive to keep our communities in Maryland pristine.