What is concrete sealant?
Concrete sealers are chemical substances that are essential for protecting concrete surfaces from staining, water erosion, extreme temperatures, oil, dirt, and other contaminants. They provide a strong layer of permanent or temporary protection to concrete surfaces and floors.
Why should you seal your concrete surfaces?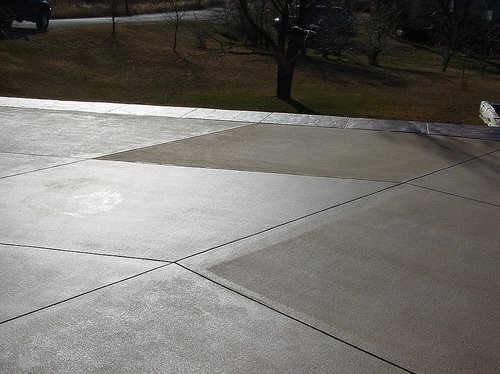 •
Repels moisture- Concrete, though considered a long-lasting material, will get damaged from the inside if exposed to constant moisture. It will likely grow molds or moss, which can weaken the concrete
Hence, sealing aggregate concrete can help repel moisture and prevent the growth of molds.
•
Deters color to fade- Many people prefer using a driveway concrete sealer as it would enhance the color of stamped and exposed aggregate concrete, making it look vibrant and shiny. Also, sealing keeps the color from progressively fading. If you want to keep a high-quality look for your concrete, then consider hiring a concrete sealing contractor.
•
Prevents cracks- Why seal a concrete driveway? Concrete sealing helps prevent cracks and frost heave on your paths. The sealing will seal all the small holes which will help minimize any cracking.
•
Resists stains- Concrete sealing is beneficial for the driveway, patio, garage, and pool deck as it prevents permanent stains. No need to worry about staining your concrete with grease or other such chemicals, you need only to wipe the stain, and the floor will look as if nothing happened.
•
Lasts longer- Concrete sealing will make your concrete driveway last longer. On average concrete only last for less than 20 years if not correctly taken care of. With concrete driveway sealing, your driveway can last over 30 years. Concrete sealing is cost-efficient as it is cheaper compared to driveway reconstruction.
Consider how much a concrete driveway costs as compared to getting your concrete sealed every three years.
•
Maintenance- How often you need to reseal the concrete depends on the product you used and the weather condition. That is why it is recommended to have an expert concrete sealing contractor apply the seal coat as they know what is best for your concrete.